Find out more about what participating students gained from their experience shadowing a Leader for one day.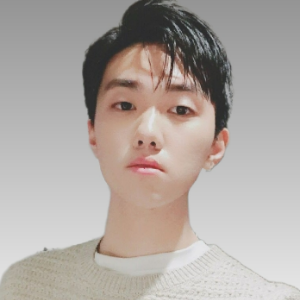 Shadowed: Graeme Bold, Pensions Director, Scottish Widows
I am proud to be given the opportunity to experience what's like to work as a managing director at one of the UK's largest financial institutions, Lloyds Banking Group / Scottish Widows in Edinburgh.
I felt proud and grateful that my achievement of overcoming hardships has been recognised by Graeme, and I was also inspired by Graeme's own story of succeeding in the workplace as a first-generation undergraduate student. It was also eyes opening to see the busy and diverse schedule Graeme has and the responsibilities he needs to take as a leader.
Throughout the day, I was offered the opportunities to shadow different departments including financial forecasting, data analysis, web data analytics, actuarial and performance. This has not only helped me to gain a better understanding of the skills required for each of the divisions, but more importantly, I understood the tough decisions Graeme needs to make when something goes wrong in the sales funnel. I was also amazed by the supportive and inclusive culture at Lloyds Banking Group and was given many examples of how employees support each other.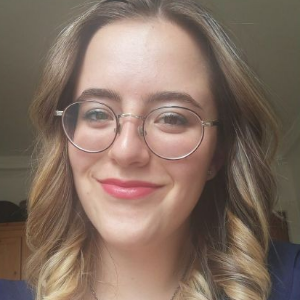 Shadowed: Sandy Begbie, Chief Executive Officer, Scottish Financial Enterprise
I had the wonderful opportunity of shadowing Mr Sandy Begbie CBE, the CEO of Scottish Financial Enterprise – the largest and most important financial trades body in Scotland. Mr Begbie has a wealth of Human Resources experience, which I found extremely inspiring, given my interest in the field.
The day started with a conversation with Mr Begbie in the beautiful boardroom at 24 Melville Street, where the SFE headquarters is located. The day would then be packed with insightful conversations with each and every employee in the company – from the Digital Marketing Apprentice to the Director of Membership Services and, of course, to the CEO himself.
Perhaps one of the best moments was the working lunch with Mr Begbie, where I had the opportunity to talk about everything HR-related under the sun – particularly about organisational culture vs values, what makes a great leader and how to really know and inspire a large team. Furthermore, I had the wonderful opportunity of taking part in the company's last board meeting of the year, as well as the Christmas drinks with the team and the Young Professionals Network.
As a young person merely peeking into the professional world, I have been welcomed most gracefully, and I am very thankful to the teams at SFE and Odgers Berndtson UK for that!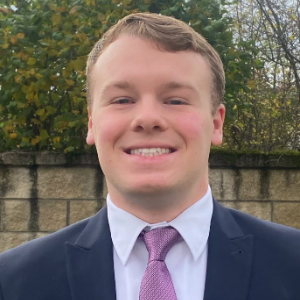 Shadowed: Simon Dewar, Regional Manager, Rathbones
The opportunity to spend the day shadowing Simon Dewar at Rathbones was an amazing experience. Simon was brilliant and gave me an in-depth insight of what it was like to work at Rathbones. Throughout the day I spent time with several members of the team, learning about each of their roles and backgrounds. I really enjoyed seeing the behind the scenes processes and day-to-day management of an investment firm like Rathbones. Throughout the day the team were extremely welcoming and I gained plenty of valuable insights, re-affirming my goal to work in the investment sector.
Scotland Leader x1 Day was a great experience and I am incredibly thankful to Simon and the team at Rathbones.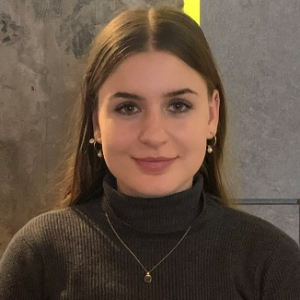 Shadowed: Stephen McGee, Chief Executive Officer, Scottish Friendly
Getting to spend the day with Scottish Friendly was an amazing experience. Before this opportunity, I didn't know much about the financial sector. However, by the end of the day I had learnt so much from Stephen and the team. I was able to join the Executive Team check-in meeting and shadowed many different employees in a range of roles. What I loved most was how welcoming everyone was. Everyone took the time to ask me what I was most interested in, if I had any questions, and tailored the experience to benefit me. For example, although it wasn't in the schedule, Stephen organised a meeting with me and someone from HR as he thought that would benefit me. Taking part in Scotland Leader x1 Day has given me a real insight into what a career in finance looks like. I have gained a lot of confidence and I would definitely consider going into this sector!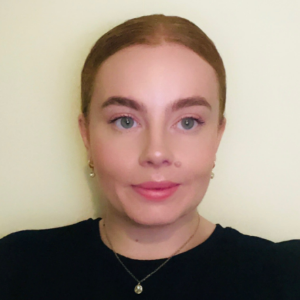 Shadowed: Anthony Rafferty, Managing Director, Origo
This was truly an experience of a lifetime! Having the chance to shadow Anthony was one of the most memorable learning experiences I have had. Anthony was so welcoming and put a lot of effort into making sure I would gain as much as possible from this day. I not only had the opportunity to learn from Anthony about Origo but also about his story and the path he took to get where he is, which he highlighted is very similar to my own.
All the team were very happy to answer any questions I had. I particularly enjoyed my meeting with Jennifer MacKinnon who is the Head of Business Analysis. I am now keen to learn about this area more and it has opened my eyes to an area of business I have not yet explored. The biggest thing I noticed was how happy everyone was and you could see how much Anthony cares about his staff, something which I personally think is very important and I hope to be the same one day when I run my own business. It was an incredibly inspirational day!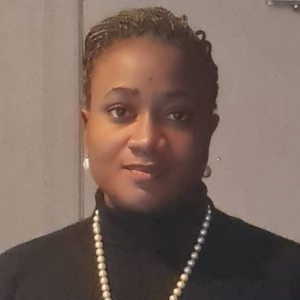 Shadowed: Adam Drummond, Regional Director, Rathbones
Going to Rathbones and meeting Adam and some of the team was the year highlight for me. I got a chance to understand the investment industry better. Of particular interest to me was speaking with Joe, it was such a detailed session and I got great insights into Rathbone Greenbank.
Adam also gave me the opportunity to be part of the pink team meeting where the financial team made a presentation, from this meeting It was obvious that Rathbones allows its staff to own their work which gives room for creativity and continuous improvement.
This shadowing has exposed me to the aspects of wealth management, investments and all the associated processes from start to finish in terms of the level of work and commitment that goes into each investment. I could also see that Rathbones value teamwork – which is obvious in the input of different team efforts before any financial decision making and eventual investment.
Thank you, Odgers Berndtson, for the opportunity.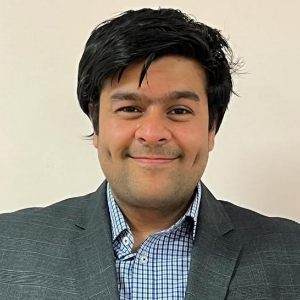 Shadowed: Denise Thomas, Chief Operations Officer, abrdn
I had an incredible opportunity to shadow Denise Thomas, COO of Investment Vector at abrdn, as part of the Scotland leader x1 Day programme. Throughout my shadowing experience, I have gained insightful knowledge of Scotland's financial and investment industries. I have enhanced my skillset and grown my professional network through the day. I want to thank Denise Thomas, abrdn, Odgers Berndtson and Scottish Financial Enterprise for this wonderful opportunity.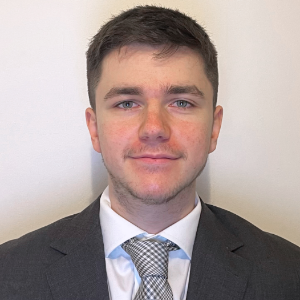 Shadowed:

Paul Denton, Chief Executive Officer, Scottish Building Society
Following Scotland Leader x1 Day, the improvement I have seen in myself with my University work, applying for jobs and interviews has been fantastic. Especially with learning more about the routes I may want to pursue. The leadership Paul showed throughout the day and the story he provided of the business and his own personal career to illustrate how he got to where he is today was profoundly interesting and showed me the aptitude necessary to get this point in your career if you put in the hard work for it. I would recommend this experience to anyone who is looking to pursue a career in business or finance.
Odgers Berndtson run a similar initiative globally

CEOx1Day
CEOx1Day is designed to uncover some of the UK's most promising future leaders and give them an opportunity to walk in the shoes of a senior executive.
Undergraduates apply to spend a day with a top Chief Executive to learn about the responsibility and complexities required to lead some of Britain's leading business and organisations.
At the same time, CEOs can better understand what drives the next generation of leaders.